History
Since 1964, three generations of expertise and know-how entirely dedicated to your satisfaction.
May 1964
Louis-Philippe Sarrazin founds an insurance firm in Montréal.
July 1967
André Sarrazin joins his father, Louis-Philippe, to work in the business.
November 1984
Following Louis-Philippe's death, André Sarrazin becomes the firm's sole shareholder.
1997
Start of a period of acquisition during which more than 20 insurance firms are purchased.
1998
Another generation: Marc-André Sarrazin joins his father, André Sarrazin, in the business.
Today
LP Sarrazin & Fils is one of the biggest independent general insurance companies in Québec.
Our independence from insurers and our negotiating power due to the size of our firm mean that we can obtain the most competitive prices on the market. 
Our Services
The mission of our family business is to provide all our clients with the best coverage available for the most competitive price on the market, delivered with high-quality service.
The four pillars of our high-quality customer service are:
1) clearly understanding the client's needs;
2) introducing and explaining the products available;
3) advising the client;
4) providing the best product at the most competitive price.
It is essential for us to build a long-term relationship of trust with our clients.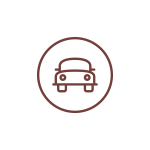 For more than 45 years, we have understood how indispensable your vehicle is for your family.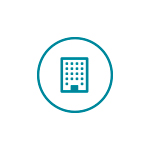 Our team of business insurance brokers is here to listen, advise you and offer you a competitive insurance solution.